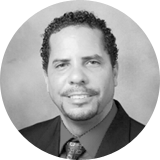 Christopher Asher
All-Sports Training & Conditioning
With an outstanding resume after 15 years of coaching in the NCAA collegiate ranks, which included numerous highlights and awards, Christopher Asher decided to expand beyond that arena and follow a lifetime career goal of starting his own private athletic development and training company. While working part-time in this field for the past 15 years and balancing it while coaching collegiate, post-collegiate, and professionals, he has decided to make this business his full time specialization.
The formation of Gold Medal Excellence Training Inc. for Asher comes after a successful fifteen year coaching career where he first served as an Assistant Track and Field Coach at Cal State Fullerton (1997-2002), then the Director of Track and Field and Cross Country at Cal State LA (2002-2012) and then serving at UCLA as an Assistant Track and Field Coach in 2012-13 serving as the Head Home Meet Manager at UCLA (Present).
In the International Coaching Arena, he has served on two Team USA National Team Staffs at the IAAF World Championships Level. In 2012 he was the Sprints, Hurdles and Relays Coach for the Men's Team at the IAAF World Junior Championships in Barcelona, Spain. In 2014, he was the Head Men's Team Manager for Team USA at the Inaugural World Relay Championships in Nassau, Bahamas.
During his ten years as head coach, Asher coached five individual NCAA champions: Calista Lyon in the 2012 discus throw, Josh Como in the 2011 triple jump, Giorgio Bryant in the 2011 long jump, Omonike Kotey in the 2008 indoor triple jump and April Brown in the 2006 indoor 60 meters. While at Cal State L.A. he led student-athletes to an astonishing 83 CCAA individual titles, including 80 in track and field (51 in men's track and field and 29 in women's track and field) during his tenure. In Asher's 10 years as head coach, the Golden Eagles earned 237 All-CCAA awards (115 in men's track, 99 in women's track and 23 in cross country). The Golden Eagles also had individual CCAA cross country champions in 2002, 2003 and 2007. Also, the Golden Eagles earned 85 All-America honors in cross country and track and field with Asher at the helm as head coach.
Asher has also coached several elite athletes, including sprinter Joe Criner (20.14), Damein White (20.32), hurdler Derek Knight (13.20), current NFL player Antonio Cromartie (New York Jets,) Marcus Cromartie (San Francisco 49ers,) Greg Salas, former NFL player Reuben Droughns, current Major League Baseball relief pitcher Sergio Santos (New York Yankees), current National Basketball Association player Trevor Ariza (Houston Rockets) and 2005 Oakland A's first-round draft pick Danny Putnam. He also has coached several athletes from the youth to the high school level in the world of speed and conditioning to college scholarships in a variety of sports.
Asher competed collegiately at Cal State Northridge from 1994-96. He earned his bachelor's degree in Pan-African studies from Cal State Northridge in 1998 and his Master's degree in education with an emphasis in physical education from Azusa Pacific in 2001.
Phone: (714)-878-9434 l Email: Chris.Asher@goldmedalexcellence.com